$29.98 $50.00
WANT TO REDUCE PRESSURE ON YOUR KNEES?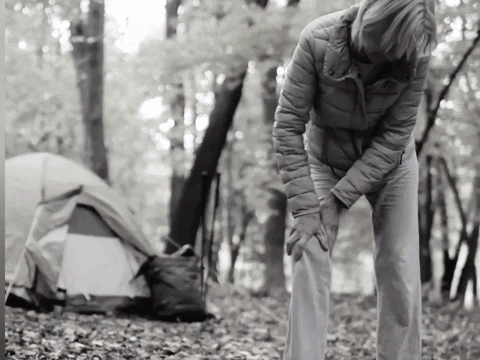 Our FlexiBoost Pads were specially designed to be a restorative solution for:
✅ Bad knees
✅ Weak joints, and  
✅ Rehabilitation for knee/hip replacements.
It supports the thighs and calves, reducing pressure on knees. Helping users get back to doing the things they love with enhanced support, strength, and mobility.
Relieve Joint Pressure
The FlexiBoost Pads effectively lightens up to 40 kg (88 lbs) of joint pressure from a person's body weight (helping relieve the pressure on both the tibiofemoral and patellofemoral knee joints).
Reduce Ligament Stress
Boost knee power, increase mobility, and reduce knee instability in the anterior, posterior, medial, and lateral ligaments (ACL/PCL/MCL/LCL)... by taking advantage of the innovative spring rebound mechanism built into each unit.
Lift Assist
FlexiBoost Pads allow you to get up easier when bending or squatting both legs, providing a noticeable boost when lifting heavy objects or even just getting up from a seated position.
Work Smarter
Even professions with excessive knee movement (gardening, construction, delivery service, inspections, mechanic, etc.) should feel much better at the end of a long day on your feet.
Play Harder
Get the extra support you need while: walking, hiking, biking, working out, playing golf, badminton, tennis and many more. Our FlexiBoost Pads might just be your new best friend. 👍
Plus High Quality Construction
Made with comfortable breathable mesh and durable, lightweight aluminum alloy body, the FlexiBoost Pads can be worn inside or outside of clothing for extended periods of time. 

SIZE: One Size Fits All
You've got nothing to lose because your Satisfaction is 100% Guaranteed or your money back! Plus our Secure Checkout and Shipping Insurance ensures that if your items are lost or damaged, they will be replaced and/or you will be compensated.
So go ahead...
⬆Click "Add to Cart" above NOW.
⭐⭐⭐⭐⭐ " Fast delivery. Fits nice. Easy to assemble. This should make some tasks much easier on the knees. " -Dave
⭐⭐⭐⭐⭐ "Very good product. 5 stars" -Judy
⭐⭐⭐⭐⭐ "Excellent Quality" 
Benefits of FlexiBoost:
Provides support when 

getting up

 
Provides 

support for the knee

 joint when bending
Helps 

reduce stresses

 on the ligaments
Helps improve kneecap tracking
Open knee enables air flow for additional comfort
Reduces your chances of suffering a 

knee strain injury
Get Yours Now - Save 50% OFF!
Click [Add To Cart] Above.